HSI New Orleans seizes more than 6,400 counterfeit items valued at more than $800,000
HSI New Orleans announced the results of a month-long Intellectual Property Rights (IPR) surge operation Nov. 15, 2018, that took place during Halloween and the holiday shopping season resulting in the arrest of two persons and the seizure of more than 6,400 counterfeit items across metro New Orleans valued at more than $800,000.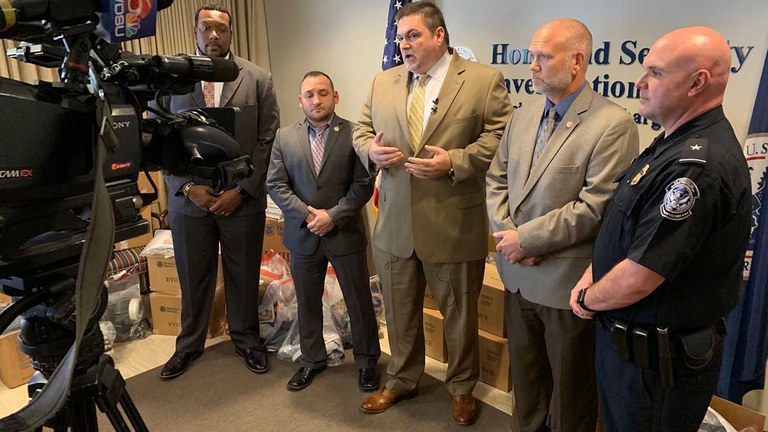 The HSI-led operation was supported by U.S. Customs and Border Protection, U.S. Food and Drug Administration, Louisiana Attorney General's Office, U.S. Attorney for the Eastern District of Louisiana and the Louisiana State Fire Marshal.
Beginning the week prior to Halloween, more than two-dozen HSI New Orleans special agents began conducting surveillance of area businesses, ultimately identifying numerous vendors engaged in the illegal sale of counterfeit goods. The goods included Halloween-related items like cosmetic contact lenses and makeup that posed a potential public safety threat due to possible bacterial and heavy metals contamination.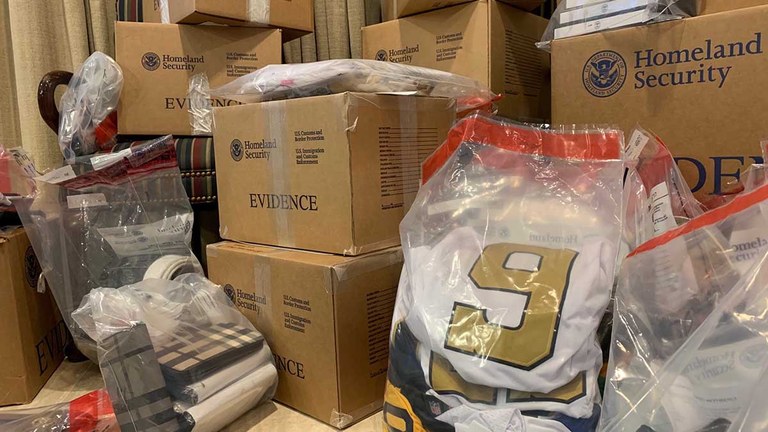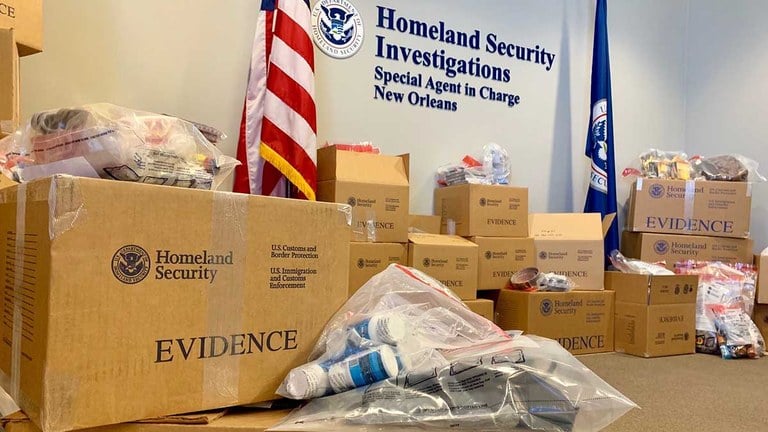 HSI New Orleans subsequently seized more than 370 pairs of counterfeit contact lenses valued at more than $15,000 in cooperation with the FDA, which regulates contact lenses as medical devices.
During the second phase of the operation after Halloween, HSI New Orleans shifted focus to the holiday gift-buying season and seized more than 550 counterfeit designer handbags valued at more than $240,000, 200 pairs of counterfeit designer sunglasses valued at more than $218,000, and nearly 1,000 items of apparel valued at nearly $175,000. HSI also seized items that posed a potential public safety threat, including ingestible pharmaceuticals and energy drinks, and items placed on the skin such as cosmetics and perfume.
At a news conference announcing the operation's results, HSI New Orleans SAC Jere T. Miles explained why IPR enforcement is a priority of his.
"While consumers may think they're saving a few dollars, the reality is transnational criminal organizations use counterfeiting as a revenue stream to fund other large-scale criminal activities," said Miles. "These criminals have zero concern for anyone harmed by contaminated or inferior counterfeit products so HSI's focus in this area serves to protect consumer safety while also cutting off a source of revenue to the large-scale criminal organizations behind these products."