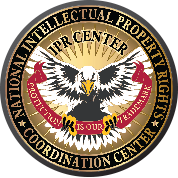 National Intellectual Property Rights Coordination Center
RECENT NEWS
2020/05/05 13:35:00 UTC
Industry experts from Pfizer, 3M, Citi, Alibaba, Amazon and Merck have joined forces with the Homeland Security Investigations (HSI)-led National Intellectual Property Rights Coordination Center (IPR Center) and its criminal investigators in an unprecedented public-private partnership to combat fraud and other illegal activity surrounding COVID-19.
2020/04/26 11:36:00 UTC
The IPR Center is proud to support 𝗪𝗼𝗿𝗹𝗱 𝗜𝗻𝘁𝗲𝗹𝗹𝗲𝗰𝘁𝘂𝗮𝗹 𝗣𝗿𝗼𝗽𝗲𝗿𝘁𝘆 𝗗𝗮𝘆, and encourages Americans to observe this day to celebrate the benefits of intellectual property to our economy and our country.
2020/04/15 12:12:00 UTC
The Homeland Security Investigations-led IPR Center is participating in Operation Stolen Promise as part of a robust investigative response to COVID-19 related fraud and other criminal activity.
RECENT TWEETS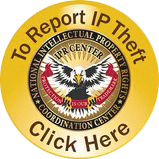 Report IP Theft
To report violations of intellectual property rights, including counterfeiting Report IP Theft and piracy, to the National IPR Coordination Center, click here.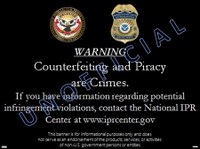 Civil Anti-Counterfeiting and Piracy Banner
For more information or to request permission to use and place the official seizure banner on your website, please click here.