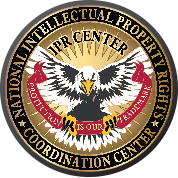 National Intellectual Property Rights Coordination Center
RECENT NEWS
2019/03/14 13:49:00 UTC
Five defendants have been arrested in Buenos Aires, Argentina. All are wanted in the United States to face charges in Wisconsin for operating numerous illegal online pharmacies and conspiring to import and distribute illegal controlled substances, including Oxycodone, in the United States.
2019/03/01 11:26:00 UTC
Prosecutors allege 500,000 fake pills were produced
FEATURED VIDEO
Quick Links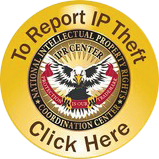 Report IP Theft
To report violations of intellectual property rights, including counterfeiting Report IP Theft and piracy, to the National IPR Coordination Center, click here.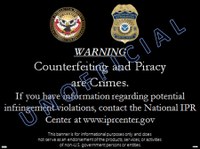 Civil Anti-Counterfeiting and Piracy Banner
For more information or to request permission to use and place the official seizure banner on your website, please click here.